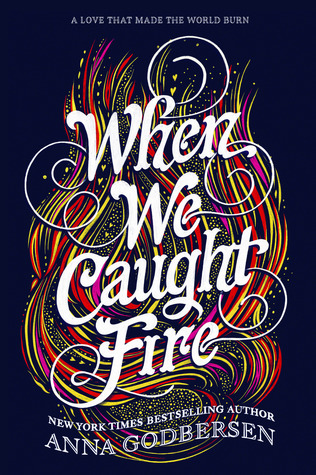 When We Caught Fire by Anna Godbersen
Grade: DNF
Release date: October 2, 2018
An e-galley was provided by HarperCollins via Edelweiss in exchange for an honest review.
Summary:
It's 1871 and Emmeline Carter is poised to take Chicago's high society by storm. Between her father's sudden rise to wealth, and her recent engagement to Chicago's most eligible bachelor, Emmeline has it all. But she can't stop thinking about the life she left behind, including her childhood sweetheart, Anders Magnuson. Fiona Byrne, Emmeline's childhood best friend, is delighted by her friend's sudden rise to prominence, especially since it means Fiona is free to pursue Anders herself. But when Emmeline risks everything for one final fling with Anders, Fiona feels completely betrayed.
As the summer turns to fall, the city is at a tipping point: friendships are tested, hearts are broken, and the tiniest spark might set everything ablaze. Sweeping, soapy, and romantic, this is a story about an epic love triangle—one that will literally set the city ablaze, and change the lives of three childhood friends forever.
When did I stop reading?: At chapter 13, about 40% through the novel.
The Good, the Bad, and the Ugly: I love historical fiction, especially when it's set during an event/time period rarely covered in YA books. Plus, anything set in Chicago is near and dear to my heart. However, even though I tried to get through When We Caught Fire, I just couldn't. Halfway through the book and barely anything exciting had happened. Both Fiona and Emmeline's narrations were as bland as communion wafers. I found myself skimming most of the narration because it just wasn't interesting. When I DNFed the book, the fire hadn't even started. I couldn't find it in myself to ship any of the characters, either.
The Verdict: Not terrible but also not great at all.