I've long been a fan of Kasie West's books, but P.S. I Like You is probably my favorite.
1. The rereadability
I first read P.S. I Like You the day it released and loved every word of it. Then I reread it countless times last fall, and I've already reread it once this year. Even though I know who Lily's pen pal is, as Paige says in The Start of Me and You, "Knowing what happens is different from knowing how it happens. And the getting there is the best part."
2. The family dynamics
Kasie West created a quirky, realistic, awkward family, and I loved it. Too many YA families feel stiff and too perfect (or too imperfect). The Abbotts are the right mix of embarrassing and lovable.
3. First impressions can be wrong/hate-to-love relationships.
Two of my favorite tropes. I love how Lily and her guy learn how they misjudged each other and also admit their flaws. Pride and Prejudice, Much Ado About Nothing, and You've Got Mail are some of my faves. Speaking of You've Got Mail...
4. It's reminiscent of You've Got Mail.
I really have a thing these days for YA You've Got Mail stories (maybe because I'm writing one...). There's just something so fun about a couple hating each other but actually being best friends online or elsewhere.
5. The letters
(If you can't tell from the picture above, I actually hand-wrote part of one of Lily's letters.)
They're such great tools for character development. Plus, I can totally see why Lily falls in love with her guy. Heck, I would too with letters like that.
If you haven't read P.S. I Like You yet, I will nag you until you do. So go read it now.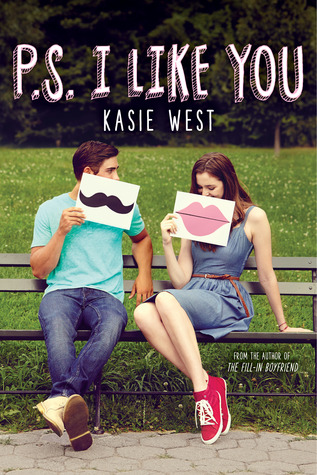 Goodreads
Read Between the Lynes
Barnes & Noble