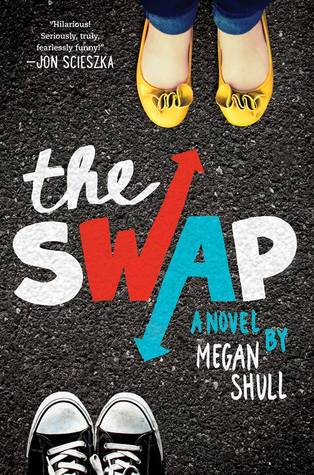 The Swap by Megan Shull
Grade: DNF
Release date: August 26, 2014
This ARC was provided by Read Between the Lynes in exchange for an honest review.
Summary:
ELLIE spent the summer before seventh grade getting dropped by her best friend since forever. JACK spent it training in "The Cage" with his tough-as-nails brothers and hard-to-please dad. By the time middle school starts, they're both ready for a change. And just as Jack's thinking girls have it so easy, Ellie's wishing she could be anyone but herself.
Then, BAM! They swap lives—and bodies!
Now Jack's fending off mean girls at sleepover parties while Ellie's reigning as the Prince of Thatcher Middle School. As their crazy weekend races on—and their feelings for each other grow—Ellie and Jack begin to realize that maybe the best way to learn how to be yourself is to spend a little time being someone else.
When did I stop reading?: I gave up after chapter 23 and stopped reading at page 118.
The Short Review (why I did not finish): All of the excessive, really weird slang from both genders. I know these characters are middle schoolers, but I don't know any middle schoolers who talk like these caricatures. (And, yes, I mean caricatures.)
The Longer Review: Like I said above, the slang really grated on my nerves. Jack and his brothers threw around words and phrases that I never use, nor have I heard guys use them. I don't have any brothers or a lot of guyfriends, but it was still excessive. The slang in the girl chapters wasn't as bad, but it was still unnecessary and unrealistic. There were also way too many exclamation marks, and the swap took forever to happen. When it finally occurred, it just felt really strange to me, like something out of a wacky Disney Channel movie.
The Verdict: I know I read primarily YA, but I do enjoy middle grade (particularly ones I read while I was still in middle school), so it's not like my review of The Swap is characteristic of my thoughts on all middle grade. Overall, though, this book was just too juvenile, unrealistic, and weird.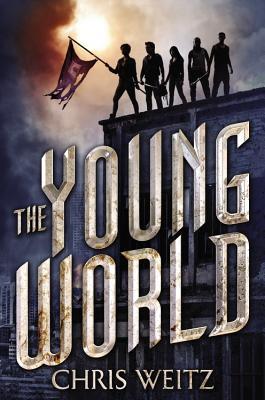 The Young World by Chris Weitz
Grade: DNF
Release date: July 29, 2014
This e-galley was provided by Little, Brown for Young Readers via NetGalley in exchange for an honest review.
Summary:
Welcome to New York, a city ruled by teens.
After a mysterious Sickness wipes out the rest of the population, the young survivors assemble into tightly run tribes. Jefferson, the reluctant leader of the Washington Square tribe, and Donna, the girl he's secretly in love with, have carved out a precarious existence among the chaos. But when another tribe member discovers a clue that may hold the cure to the Sickness, five teens set out on a life-altering road trip to save humankind.
The tribe exchanges gunfire with enemy gangs, escapes cults and militias, braves the wilds of the subway and Central Park...and discovers truths they could never have imagined.
When did I stop reading?: at about 11% into the book
Why I did not finish: The premise of the book (and its cover) interested me, but ultimately, it didn't play out well. The dialogue and narration didn't flow well. I found the book too crass for my tastes.
The Verdict: I've heard some people did enjoy this book, so it may be up to your personal taste. The Young World was not for me, though.