The Author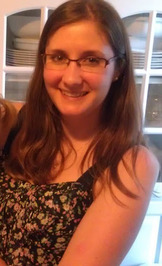 Rachael Allen lives in Atlanta, GA with her husband, two children, and two sled dogs. In addition to being a YA writer, she's also a mad scientist, a rabid Falcons fan, an expert dare list maker, and a hugger. Rachael is the author of 17 FIRST KISSES.
The Book
In this poignant and hilarious novel, Rachael Allen brilliantly explores the nuances of high school hierarchies, the traumas sustained on the path to finding true love, and the joy of discovering a friend where you least expect.
In the small town of Ranburne, high school football rules and the players are treated like kings. How they treat the girls they go to school with? That's a completely different story. Liv, Peyton, Melanie Jane, and Ana each have their own reason for wanting to teach the team a lesson—but it's only when circumstances bring them together that they come up with the plan to steal the one thing the boys hold sacred. All they have to do is beat them at their own game.
Brimming with sharp observations and pitch-perfect teen voices, fans of Jenny Han and Sarah Mlynowski are sure to fall head-over-heels for this sharp tale—by the author of 17 First Kisses—about the unexpected roads that can lead you to finding yourself.
The Interview
Emma: What inspired
The Revenge Playbook
?
Rachael: A bunch of different things! The scavenger hunts my friends and I used to do in college. And just my friends, in general. I love my girlfriends dearly, and I have no doubt that we'll be friends for the rest of our lives. And then combined with that, I really wanted to write a book about girls getting revenge on boys. I started reading a lot of articles about girls who had been treated terribly by boys, girls who had been raped, girls who had had their voices silenced. And the story shifted - from girls going after revenge, to girls trying to change the way the world worked in their small town. And even though the story has this deeper thread, it's still full of shenanigans and spy missions and epic plots made over ice cream. Because I'm a firm believer that you can change the world and have fun at the same time.
E: How did writing your sophomore novel compare to writing
17 First Kisses
?
R: It went MUCH faster. Partly because I had to write it faster because I was pregnant and getting closer to my due date every day (I turned in the first draft of the book and had my baby the very next day). And partly because it just flowed. It wasn't one of those books I had to agonize over to figure out what would happen next. I felt like these girls were real people, and I knew what they'd do and how things would play out. Also, I had feedback from my agent and editor along the way which was amazing.
E: What's the best writing advice you've ever received?
R: I once read that you have to write a million bad words before you can write a book that's ready to be published. I really believe in the idea of working on your craft and writing (and reading) as much as you can. Even though
The Revenge Playbook
is my second published novel, it's the sixth book I've ever written. (The first three were terrible!)
E: I know that feeling! My first few "novels" are insanely bad.
E: So you're working on a PhD in neuroscience (or have you received it now?). How has that affected your journey as an author?
R: I have it now! I'm officially Dr. Allen! (Not that anyone has to call me that.) On the one hand, it takes up a lot of time, and I always wish I had more time to write. But on the other hand, it takes up a lot of time, which means that when my agent is reading pages or I have a book out on sub with editors, the time just flies by. I think it's less stressful having your brain occupied with something else during the waiting phases.
E: Fill in the blanks: If you liked ____ and ____, then you'd like
The Revenge Playbook.
R: If you liked
Sisterhood of the Traveling Pants,
Friday Night Lights
, and
John Tucker Must Die
then you should try
The Revenge Playbook
.
E: What's next for you, writing-wise?
R: I always have a ton of ideas whirling around in my head, but the one I've worked on the most is about a boy with Tourette Syndrome who falls in love with the girl next door.
E: What's your cure for "writer's block" or whenever you get stuck on a part when you're writing?
R: One thing that helps if I'm stuck because I don't know what a character would do is starting over from the beginning. I read and edit and think about my character, and by the time I get to that point where they're stuck, I usually know them well enough to know what they'd do.
Another thing I do when I'm stuck on a scene and need to get the fun feelings back is throw in something completely random. It's almost like a game. Can I write this meet cute scene so it ends with her shoving a tampon up his nose? Can I make this scene include a glittery statue of David Bowie?
It probably sounds weird, but it makes it more fun, and when I'm having fun, I feel like it really shows on the page.
E: How did you react when you got the news
17 First Kisses
was going to be published?
E: Are there any upcoming YA books you're excited for?
R: YES. So many. UNDER THE LIGHTS by Dahlia Adler, DARKTHAW by Kate Boorman, DUMPLIN' by Julie Murphy, LAST YEAR'S MISTAKE by Gina Ciocca, SIMON VS. THE HOMO SAPIENS AGENDA by Becky Albertalli (which is already out and in my hot little hands!), and HELLO, I LOVE YOU by Katie Stout, and I could seriously go on and on.
E: Finally, my signature question: what's your favorite fairytale and why?
R: I LOVE THIS QUESTION!!! 12 Dancing Princesses is my favorite fairytale, and I really want to write a retelling some day. I just love the idea that these princesses are sneaking out every night without ever leaving their rooms, and that they're doing it under the King's nose, and no one can figure out how. Plus, there's a secret world. I'm a sucker for those.
E: Thanks for your time, Rachael!
R: Thank YOU!! I loved interviewing with you! :)
The Giveaway