There's a GBBO tag circulating the blogosphere. A fellow blogger (don't remember who, sorry!) sent me the link on Twitter, and I knew I had to do it. Heart Full of Books is where I got the list, and the tag was apparently created by ReadingWithJack.
1. CAKE - a book that didn't rise to your expectations
2. BISCUITS - book series or trilogy that got progressively better
There's a few of these, but the one that always comes to mind when I get a question like this is...
3. BREAD - a book you put off reading for ages, and you needed a lot of determination to pick it up
Definitely Victoria Schwab's A Darker Shade of Magic. I really liked her The Archived duology, but I didn't like Vicious so I was wary of ADSOM.
4. DESSERTS - a book set in a foreign country
I'll give you two foreign countries, England and China, courtesy of Sharon Biggs Waller's The Forbidden Orchid.
5. ALTERNATIVE INGREDIENTS - a book from a genre you wouldn't normally read but ended up loving
I have never read much magical realism, but The Weight of Feathers by Anna-Marie McLemore was a win for the genre.
6. PASTRY - a character you initially liked, but as you read more and more, your relationship with them crumbled
This one was a given. I adored her in Throne of Glass and Crown of Midnight, and I understood where she was in Heir of Fire, but I didn't like her at all in Queen of Shadows and Empire of Storms.
7. VICTORIAN/OLD-FASHIONED BAKES - favorite classic novel
I love most of Jane Austen's novels, but Emma is probably my favorite.
8. PATISSERIE - a book that lacked substance and fell flat
I've read several of these, but for this tag, I'll go with Being Audrey Hepburn by Mitchell Kriegman
9. CHOCOLATE - a book I could read again and again and still find comforting
*looks at entire We Never Go Out of Style Goodreads shelf*
10. THE GRAND FINALE - favorite book of the year
It's a tie between three books. And look at that, they're all contemporary YA.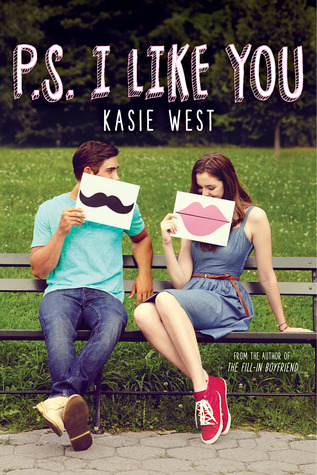 Feel free to do this book tag yourself!