This was a hard topic to do, just because a lot of books I've read have been entirely by my own choice. Earlier on in my blogging career, though, a lot of what I read was based mostly on other bloggers raving about them. So shoutout to the wonderful bloggers in this community who have pushed me to read some of their favorite titles.
Way back in 2013, I saw Summer's review of this one and decided that, even though it was sci-fi, I'd give it a try.
Shae nudged me towards this one.
This one is thanks to Shae, as well, and I think a couple of other bloggers, too (although I can't recall whom).
So many bloggers raved about this one that I finally gave in last fall.
This middle grade novel wasn't even on my radar until I saw a blogger's review of it.
I knew about this book, but it was Jamie's review that really got me interested (even though I couldn't read it until almost a year later).
A couple bloggers reviewed this one, and their thoughts were positive enough that I wanted to give it a try.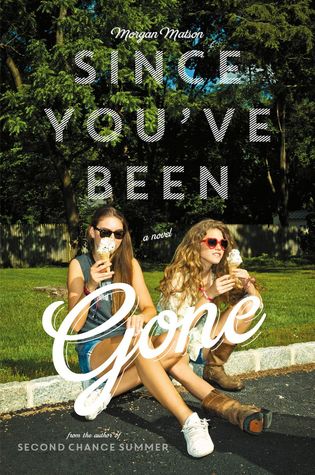 I never thought I'd read Morgan Matson's books until I saw Jamie's review and giveaway. I checked SYBG out of the library, and ended up winning it and Morgan's first two novels.
I saw Gillian's review, went to Half Price Books later that day (or week, don't remember which), and promptly bought it.
So who's been the best recommender of books in your life?