Y'all may have seen me mention it a couple times this fall, but I took a class called Adolescent Lit. Over the course of the class, we read ten books aimed at middle grade and young adult readers, and I actually didn't enjoy half of the books we read. So I decided I would put together a curriculum for if I taught the class. First off, I couldn't decide on just ten books, so instead of having two units over three books and one unit over four books, I decided I'd have three units over three books and one unit over two books. Considering we're not doing anything the last week of classes and don't have an exam during finals week, I thought this worked out nicely. So here are the units and the books I'd teach.
Unit One
I suppose this might be aimed at younger readers, but it feels like classic American lit for young readers, so I thought it would be good to start with it. Plus it's semi-autobiographical, which would be interesting to talk about with my students.
This one is second on my prof's syllabus, too, and I felt it would be a good one to retain. (You'll notice I only retained the books I enjoyed.)
We only read three Newbery Award winners, and they all won within the last 20 years, so I thought it might be good to choose some winners from earlier in the canon. This one sort of replaces The Midwife's Apprentice from my prof's list as the one historical fiction novel.
Unit Two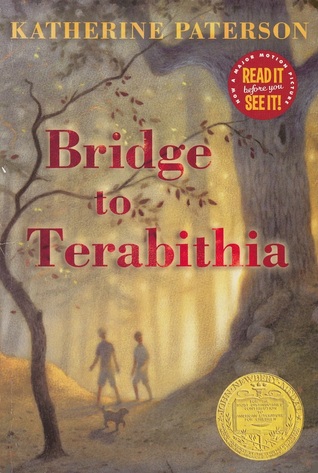 A classic Newbery winner.
Because I love the blending of reality and fantasy. (Plus it's important to confront middle grade readers with the reality of death.)
Another historical fiction novel, but it deals with tough issues.
Unit Three
Probably the "girliest" of all the books I would assign, but I don't care. Reading fantasy and fairytale retellings I think is essential to understand cultures of storytelling and myths.
One of the biggest children's books of our day. Of course I had to leave it on the list.
Unit Four
Perhaps the one book I've included that boys would really enjoy, but I think it's an excellent example of artistic unity.
Obviously I was leaving this one and the next one on the list.
Good contemporary issues book.
So...if you were to teach a college-level class on adolescent lit, which books would you include?