This month, I have a feature that will last until July. I'll be featuring several different bloggers. Last post, y'all got to know Alexia of Adventures in Reading a little bit better. Now it's time for...
A Wonderland of Reading!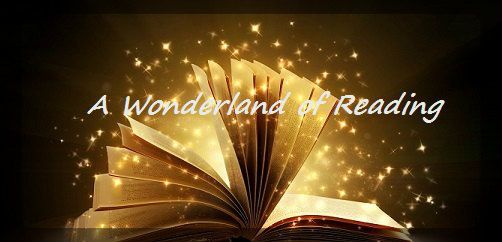 About Kayla of A Wonderland of Reading
"Hi! I'm Kayla from A Wonderland of Reading book blog! I've been blogging about 11 months now and am loving it. I started blogging on a whim and I can honestly say it's one of the best decisions of my life! I've met so many awesome people, talk to so many authors, learn about so many new books I never would've known about or even picked up before, and I get to talk about books and how great they are all the time. What's not to love? Now if only I could include my love (cough cough obsession) with Pokemon into it and my life would be complete..."
Emma: What would you say is your favorite part of the blogging community?
Kayla: I would say the bloggers. Being able to talk with all these people who share my love for books. You get where I'm coming from. I'm used to having people give me strange looks when I got into book discussions, so meeting all these bloggers is a whole new, amazing thing for me.
Emma: What's your favorite YA subgenre?
Kayla: Uuuuggghhh that's such a hard question! I don't know. I read anything from dystopian to paranormal to contemporary. Can I say dstyoparatemporary?
Emma: What's your favorite book within that genre?
Kayla: Ugh, again hard question! My all time favorite books would be Faking Normal by Courtney Stevens and Pushing the Limits by Katie McGarry, which I suppose fit under my made up genre so.. ;D
Emma: Signature question time: What's your favorite fairytale?
Kayla: Alice in Wonderland without a doubt.
Emma: What has been the best moment of your blogging career?
Kayla: This isn't exactly one particular moment, but when I get to talk and work with authors. I look up to them and consider many of them my heroes, so the fact I'm able to do things with them in whatever way is mind boggling but also just fills me with such joy.
Emma: What do you see as the next big trend in YA (like vampires, dystopian, mermaids, angels, etc.)?
Kayla: Love triangles. Some can be good, some can be bad, some can be down right awful but they are freaking everywhere now! I don't see them going away any time soon.
Emma: What's the YA trope that irritates you the most and why?
Kayla: That YA is the "lesser" genre. That so many people consider YA to be lacking and if a YA book is good, they think "Well it's not THAT YA so it's fine." No. YA is YA and that's that. It's no different from NA or MG or Adult. They ONLY difference is the age of the characters in the story. Don't degrade amazing books because you don't want to admit that books made for teens with teens in the story can be good.
Emma: Any upcoming books you're highly anticipating?
Kayla: Tons! There are three series enders I'm dying for. Strange & Ever After by Susan Dennard, Wings by Elizabeth Richard, and Deliverance by C.J. Redwine. I'm also really looking forward to sequels to books like Remember Me by Romily Bernard and Mortal Gods by Kendare Blake. I also really can't wait for Snow Like Ashes by Sara Raasch, Princess of Thorns by Stacey Jay, and BREAKING THE RULES BY KATIE MCGARRY (yes that one totally need caps).
Thanks for stopping by, Kayla! It was great to have you on the blog and learn more about you. You can check out A Wonderland of Reading here, plus follow both Kayla and her co-blogger, Stacie, on Twitter. And psst! They're celebrating their blogoversary right now, along with Pandora's Books! Go congratulate them!