Since Shae did a week-long blogging hiatus while BEA was going on, that meant I couldn't do R&R when I originally had it scheduled. So it's been a month since I last told y'all what has happened! Get ready for a long post. ;)
The first week of the last month started off just fabulous. I was having a lot of trouble with my Twitter account so I had to create a whole new one. If you were following me before but aren't now, I hope you get on that stat! My handle is @AwkwordlyEmma. More fun happenings include: business cards for the blog, my graduation, Aubry Parks-Fried (of Team Epic Reads) said she loved my Twitter handle, I got to spend over an hour at the bookstore on the 21st (and probably bought way too many books - according to my mother - but oh, well), and I've been winning giveaways left and right (which is quite astonishing, seeing as how I rarely win anything normally). Also, I filmed my first book haul last weekend (included at the bottom of this post)!
Books/Swag I Received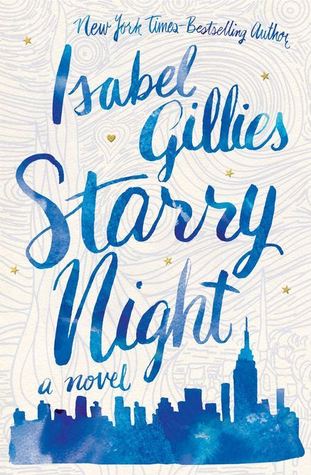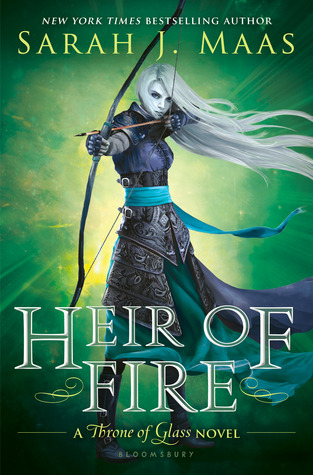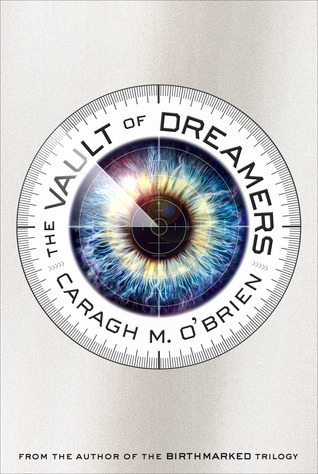 Cinderella's Dress by Shonna Slayton (Thank you to NetGalley and Entangled: Teen!)
Zac & Mia by A.J. Betts (Thank you to NetGalley and HMH Books for Young Readers!)
The Secret Diary of Lizzie Bennet by Bernie Su and Kate Rorick (Thanks to NetGalley and Touchstone!)
Fire & Flood by Victoria Scott (Courtesy of Rachel Marie from The NerdHerd Reads. Also, thank you for the book swag!)
Starry Night by Isabel Gillies (Thank you to NetGalley and Macmillan/FSG! That cover is gorgeous, so I'm hoping I like this book enough to buy a physical copy.)
Heir of Fire by Sarah J. Maas (Thank you so much to NetGalley and Bloomsbury! I was watching everyone get an ARC of this at BEA and then all my friends get approved, and I was feeling nervous but then I got an e-galley!)
One Past Midnight by Jessica Shirvington (Thank you to NetGalley and Bloomsbury!)
Sway by Kat Spears
The Vault of Dreamers by Caragh M. O'Brien (Thanks to NetGalley and Roaring Book Press!)
Falling into Place by Amy Zhang
The Jewel by Amy Ewing
(Don't You) Forget About Me by Kate Karyus Quinn
(Thank you to Read Between the Lynes! I about cried when I saw the ARC of Falling into Place.)
My keychain for preordering The One finally came! Thank you, Epic Reads!
Books I Bought
Cinder by Marissa Meyer (I got the paperback at Half Price Books, even though I already have it in hardcover. I think I'll be collecting the whole series in both hardcover and paperback, since otherwise my paperback of Scarlet would get lonely.)
Since I graduated, I got a ton of money and my mom let me spend some of it on books. The above picture was the result.
Splintered by A.G. Howard
Unravel Me by Tahereh Mafi
Wish You Were Italian by Kristin Rae
Princess of Silver Woods by Jessica Day George
Diamonds & Deceit by Leila Rasheed
Torn Away by Jennifer Brown
The Assassin's Blade by Sarah J. Maas
I also ordered books from B&N:
Scarlet by A.C. Gaughen
Shadow and Bone by Leigh Bardugo
Shatter Me by Tahereh Mafi
Lola and the Boy Next Door by Stephanie Perkins
And more books from RBTL because why not?:
Crown of Midnight by Sarah J. Maas
Deep Blue by Jennifer Donnelly
Books I Won
Thank you to Jamie from The Perpetual Page Turner and Simon Teen! I won this fun prize pack of all 3 of Morgan Matson's books (Amy and Roger's Epic Detour, Second Chance Summer, and Since You've Been Gone), heart sunglasses, and a really cool camera!
The Chaos of Stars by Kiersten White (Thank you to Kelly of Effortlessly Reading!)
The Grass Is Always Greener by Jen Calonita (Thanks to Josie of All Booked Up!)
Free to Fall by Lauren Miller (Thank you to the ladies of Fic Fare!)
Books I Read
How to Meet Boys by Catherine Clark (2.75 stars)
The One by Kiera Cass (4 stars)
Dark Metropolis by Jaclyn Dolamore (2 stars)
Cinderella's Dress by Shonna Slayton
Parallel by Lauren Miller (reread)
Just Like the Movies by Kelly Fiore
The Art of Lainey by Paula Stokes (4 stars)
Plus One by Elizabeth Fama (2 stars)
Since You've Been Gone by Morgan Matson (5 stars)
The Taking by Kimberly Derting (3 stars)
Prisoner of Night and Fog by Anne Blankman (reread)
The Vanishing Season by Jodi Lynn Anderson
Torn Away by Jennifer Brown (reread)
Amy and Roger's Epic Detour by Morgan Matson (3 stars)
To All the Boys I've Loved Before by Jenny Han (reread)
The Assassin's Blade by Sarah J. Maas (4 stars)
Diamonds & Deceit by Leila Rasheed (reread)
Rebel Belle by Rachel Hawkins (4 stars)
The Secret Diary of Lizzie Bennet by Bernie Su and Kate Rorick (4 stars)
The Princess of the Silver Woods by Jessica Day George (reread)
Anna and the French Kiss by Stephanie Perkins (reread)
Lola and the Boy Next Door by Stephanie Perkins (reread)
Deception's Princess by Esther Friesner (3.5 stars)
The Jewel by Amy Ewing
Scarlet by A.C. Gaughen (reread)
The Hunt by Stacey Kade (3 stars)
Crown of Midnight by Sarah J. Maas (reread)
Free to Fall by Lauren Miller (5 stars)
One Past Midnight by Jessica Shirvington
If I Stay by Gayle Forman (4 stars)
The Last Best Kiss by Claire LaZebnik (3.5 stars)
Blog Posts You Might've Missed
(From 5/12-5/17)
(From 5/18-5/24)
Upcoming Blog Posts in the Next Few Weeks (subject to change)
TTT: Books I've Read in 2014

BBF: The Library Canary

Guess the Book

Random Friday: Summery Book Covers

BBF: Adventures in Reading

Mini Reviews: Open Road Summer and To All the Boys I've Loved Before

Review: Graduation Day by Joelle Charbonneau

TTT: Summer TBR List

BBF: A Wonderland of Reading

Review: The Vanishing Season by Jodi Lynn Anderson

Random Friday: Favorite Musical (a guest post!)