Since I normally talk so much about YA on this blog (not a bad thing), I wanted to spend a post talking about the classics! I've read some of them (and want to read more), and many publishers are doing such aesthetically-pleasing series of them that I want to collect.
When Reading Them
I've definitely found that they take me a bit longer to read. I think this is because the prose is denser and sometimes just a bit old-fashioned (not a bad thing, because most of them weren't old-fashioned when they were written).
But a lot of them still have strong, relatable stories at their cores. Jane Austen's books have interesting characters and a variety of relationships. Shakespeare has humor.
I tend to read a lot of books on my phone these days, but if I'm reading a classic, it needs to be a physical copy so it's easier to flip back and remind myself who a character is. I also find it easier to process the prose when it's on a physical page.
My Favorites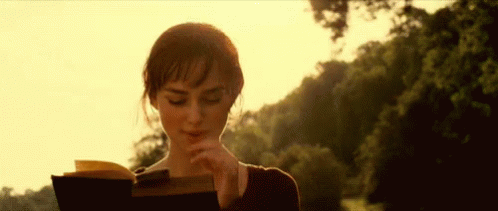 I'm also very attached to Maud Hart Lovelace's Betsy-Tacy series.
I don't know if I'd call it a favorite, but I'm very proud to have read Les Miserables in its entirety. That was an ordeal.
The Series I'm Collecting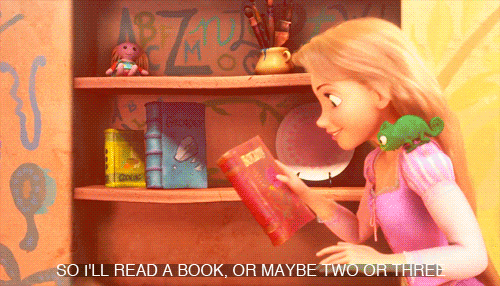 Like I said, there are so many beautiful classics series and I want them all. My main focuses are:
Word Cloud Classics
I found these first, during a trip to Joseph-Beth Booksellers in Lexington, KY. And I've definitely collected a lot of them so far.
This is a very outdated picture of the shelf where I keep them (it's almost two years old), but it provides a frame of reference. Now the books almost cover the top of that bookcase! I'm going to have to find a new place to keep them before long, which is sad because they look so lovely atop the bookcase in my little alcove
.
There are several books I hope Canterbury Classics/Word Cloud Classics release soon. I'd love to see them tackle Elizabeth Gaskell, Anne Bronte, George Eliot, Far from the Madding Crowd, The Great Gatsby, and maybe even Toni Morrison (are her books too recent to be considered classics)?
Alma Classics Evergreen series
This series I discovered quite by accident. Bloomsbury distributes them in the U.S., so that's how I happened across them. It doesn't hurt that I get an employee discount whenever I order them. ;) I got ten last December, but there's still more on my wishlist. They've done one Gaskell (North and South pictured below) and both of Anne Bronte's books, so that's automatically points in their favor.
The covers are so fun, and they're a sort of velvety matte that feels very nice while reading.
Penguin Drop Cap Classics
These are perhaps one of the most recognizable classics series, thanks to their rainbow spines. This series, unfortunately, won't be expanded because they wanted one author for each letter of the alphabet. They have a few unique choices, though, which is a point in their favor.
Puffin Children's Classics
There's a series (or at least paperback editions) that look similar, but this series is particularly clothbound/paper-over-board-bound books, most of which are children's classics like...
This seems to be a U.K. or Australian series, which makes them harder to find. I've had some luck on The Book Depository, and Books of Wonder here in New York has sometimes had them!
A few clothbound classics (that none of the other series have released yet)
These clothbound classics are pretty recognizable, too. I wanted a lot more of them until I found the Evergreen series with prettier covers. But I've kept them around for the books the Word Cloud Classics or Evergreen series can't provide me (yet).
So let's chat! What are your favorite classics? Are you trying to collect any - if not series, maybe different editions of one book?