The last two weeks have been CRAZY. I studied a lot for my final geometry test, and I think I still probably failed (I had to skip an entire page because I just couldn't remember how to solve the problems). I had my last day of co-op on Friday, attended my last spring banquet/dance as a student, and I went to a big author tour (Dark Days!) yesterday. Not to mention, I'm learning how to drive, and I went out on the roads (in a neighborhood) for the first time on the 7th. I managed not to hit anyone or anything, so A+ for me. Ready to see my bookish happenings?
Books I Received
Wanted: Dead or In Love by Kym Brunner (Thanks, Kym and Merit Press! Looking forward to reading and reviewing it.)
Just Like the Movies by Kelly Fiore (Thank you to NetGalley and Walker Books for Young Readers!)
Books I Bought
Pulled Under by Michelle Dalton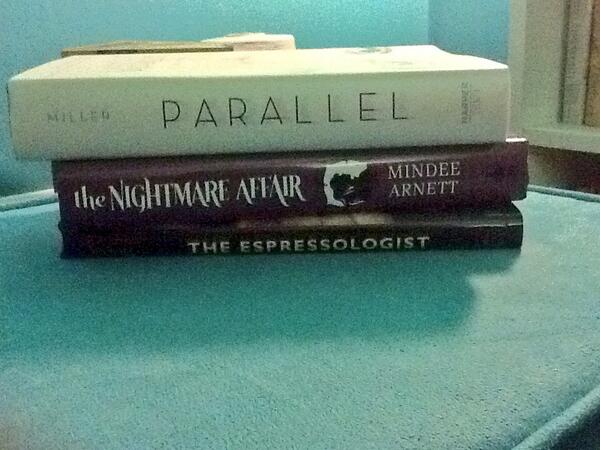 Parallel by Lauren Miller
The Nightmare Affair by Mindee Arnett
The Espressologist by Kristina Springer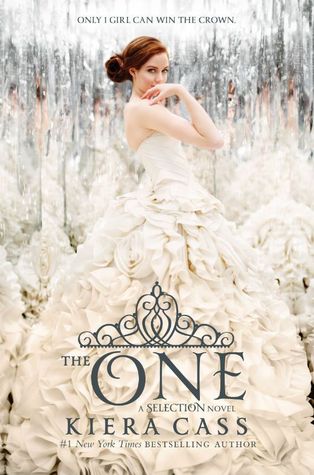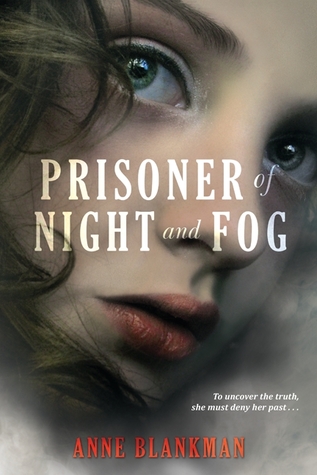 The One by Kiera Cass
Prisoner of Night and Fog by Anne Blankman
Books I Won
How to Meet Boys by Catherine Clark (Thanks to Meredith over at Pandora Books!)
Perry's Recommendations
Perry couldn't decide on a book, so he decided to read three at once: Prisoner of Night and Fog, Parallel by Lauren Miller, and The One.
Books I Read
The Nightmare Affair by Mindee Arnett
Nantucket Red by Leila Howland
What I Thought Was True by Huntley Fitzpatrick
V is for Villain by Peter Moore
Say What You Will by Cammie McGovern
Death Sworn by Leah Cypress
Vivian Divine Is Dead by Lauren Sabel
In Honor by Jessi Kirby
Graduation Day by Joelle Charbonneau
The Selection Stories by Kiera Cass
Don't Call Me Baby by Gwendolyn Heasley
Sekret by Lindsay Smith (dnf)
The Things You Kiss Goodbye by Leslie Connor
Breakfast Served Anytime by Sarah Combs
Throne of Glass by Sarah J. Maas (reread)
The Break-Up Artist by Philip Siegel
Wish You Were Italian by Kristin Rae (reread)
Open Road Summer by Emery Lord (reread)
Blog Posts You Might've Missed
(From 4/28-5/3)
(From 5/4-5/10)
Upcoming Blog Posts in the Next Few Weeks (subject to change)
Dark Days Tour Recap

Review: Searching for Sky by Jillian Cantor

So You Like... #3

Random Friday: Dream Birthday Party

In Which I Share Some Wisdom

Review: V is for Villain by Peter Moore

Top Ten Tuesday: Books About Friendship

Review: These Broken Stars by Amie Kaufman and Meagan Spooner

Random Friday: Literary Quotes

YA Heroines and Disney Princesses