The Author
Emily Henry is full-time writer, proofreader, and donut connoisseur. She studied creative writing at Hope College and the New York Center for Art & Media Studies, and now spends most of her time in Cincinnati, Ohio, and the part of Kentucky just beneath it. She tweets @EmilyHenryWrite.
The Book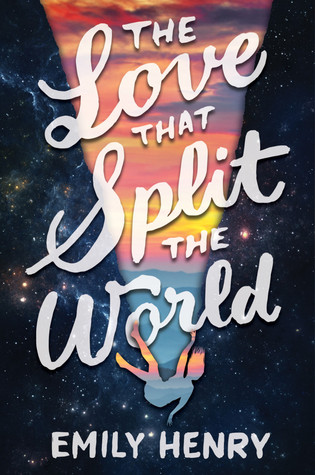 Natalie Cleary must risk her future and leap blindly into a vast unknown for the chance to build a new world with the boy she loves.
Natalie's last summer in her small Kentucky hometown is off to a magical start... until she starts seeing the "wrong things." They're just momentary glimpses at first—her front door is red instead of its usual green, there's a pre-school where the garden store should be. But then her whole town disappears for hours, fading away into rolling hills and grazing buffalo, and Nat knows something isn't right.
That's when she gets a visit from the kind but mysterious apparition she calls "Grandmother," who tells her: "You have three months to save him." The next night, under the stadium lights of the high school football field, she meets a beautiful boy named Beau, and it's as if time just stops and nothing exists. Nothing, except Natalie and Beau.
Emily Henry's stunning debut novel is Friday Night Lights meets The Time Traveler's Wife, and perfectly captures those bittersweet months after high school, when we dream not only of the future, but of all the roads and paths we've left untaken.
The Review
Grade: C+
An ARC was provided in exchange for review consideration.
Have you ever liked a book, but then struggled to put your thoughts into words? The Love That Split the World is one of those books for me. It was one of my most anticipated reads of 2016, so I obviously thought I would at least like it.
The one thing I struggled most with in this book, besides the amount of foul language, was how God was treated. My faith affects how I read books and I can read atheist and agnostic characters but this...this was a bit much for me. I did like the inclusion of Native American legends and I appreciated that the author didn't make Natalie half Native American just for diversity. It was actually part of the story. But it felt weird to me, to include God like he was so...yeah.
A lot of the science-y things flew over my head, which I think lessened my enjoyment. I'm not a science/science fiction person at all (except for a few sci-fi books), so if there's complex physics or psychology, I'll start skimming.
I liked Natalie's relationship with her brother and sister, and I appreciated that she mainly just felt awkward around her parents, that she didn't dislike them.
The romance was, well, pretty much an insta-love. Emily developed it in a lot of ways, but it surprised me how quickly Natalie and Beau were into each other. I didn't buy into their chemistry and I love swoony ships, but theirs wasn't one of them.
There's a lot of things I want to talk about in this review, but they are definitely spoilers and unfortunately, almost everything I liked about The Love That Split the World is a spoiler.
Finally, I wasn't a big fan of the underage drinking or the swearing.
The Verdict: All I can really say is, if you like science fiction, Doctor Who, and other trippy books, The Love That Splits the World is probably for you.
Will I be adding this book to my library?: Probably. Maybe. Still deciding.