Two years ago, I posted for the first time about "girly" books for manly guys, and it's something I wish I had more opportunities to bring up on my blog. I am hugely frustrated by the idea that most YA books are seen as "girly" and boys shouldn't read them. It irritates me that some parents and authority figures in boys' lives encourage them towards male writers and not female writers, too, especially because so many YA books are written by women.
This post is all about me recommending more "girly" books that guys should give a try. As I made the list, it got longer and longer so I'm not sure I'm going to be able to list them all today, and I'm definitely going to create a Goodreads shelf soon with all of the books I've recommended in this post series.
Top 5 Recommendations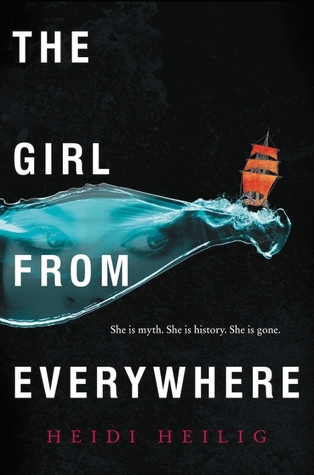 I can't recommend Heidi's debut enough. Adventures, intrigue, and tough choices. Nyx is relatable and will appeal to all readers.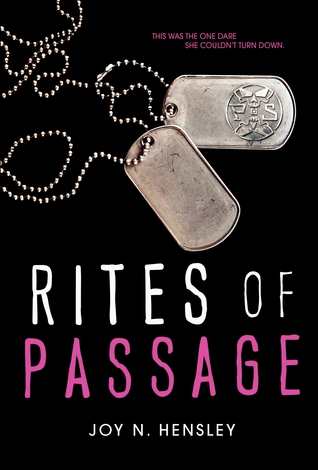 Rites of Passage by Joy N. Hensley
If y'all want a kick-butt protagonist and a high-stakes plot, Rites of Passage delivers - with a bit of romance.
Fallout by Gwenda Bond
If you love superheroes, this is one of the best books for fans of Superman (or even Captain America, Agent Carter, and Supergirl). I loved seeing teenage Lois.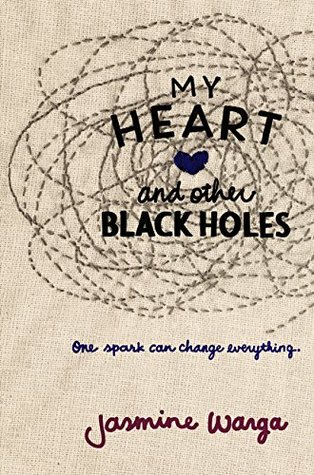 My Heart and Other Black Holes by Jasmine Warga
If you're looking for a more introspective, literary option, than Jasmine's debut is the book for you. It deals with depression and suicide in such a wonderful way.
This Side of Home by Renee Watson
If you're interested in the Black Lives Matter movement, This Side of Home addresses racial issues in such a great way. It's more introspective than some books, but I loved its tone.
Other options:
A Madness So Discreet by Mindy McGinnis - historical fiction, some feminism, mental illness, murder mystery
Walk on Earth a Stranger by Rae Carson - historical fiction, Gold Rush, girl has to pretend to be a boy
The Fixer by Jennifer Lynn Barnes - intrigue, twisty, humor, strong cast of characters
The Orphan Queen by Jodi Meadows - high fantasy, a terrible cliffhanger (but the sequel will be out very soon, and there are four e-novellas!), a strong female lead
Written in the Stars by Aisha Saeed - a book that could be taught in classrooms, eye-opening, heartbreaking
17 First Kisses by Rachael Allen - female friendships, addresses slutshaming
Devoted by Jennifer Mathieu - introspective, wonderful, deals with a Quiverful-like movement
The Archived by Victoria Schwab - adventure, mystery, secrets, WES
All Fall Down by Ally Carter - basically like Ally's other series except set on Embassy Row in a fictional country
Dissonance by Erica O'Rourke - music, parallel universes, twists and turns
Don't Touch by Rachel M. Wilson - theater, OCD, friendships, oh-so-quiet-and-wonderful
Illusive by Emily Lloyd-Jones - super powers, crime, futuristic
Free to Fall by Lauren Miller - set slightly in the future, technology, secrets
Smart Girls Get What They Want by Sarah Strohmeyer - strong smart girls, friendship, some romance, mostly girl power
The Raven Cycle by Maggie Stiefvater - will make you feel all the feels, friendship, aesthetically-pleasing setting (there's also a lot of fan art and fanfic for this series if you're into that)
Passenger by Alexandra Bracken - time travel, adventure, romance
Don't Fail Me Now by Una LaMarche - family relationships, road trip, perfect for fans of John Green
Ok, I managed to list all of them. Ten points to Slytherin. (Yeah I just gave points to my own Hogwarts house. You got a problem with that?)