I can hardly believe it's already 2019 tomorrow! 2018 flew by in a lot of ways and brought so many big changes to my life. But I'm not letting go of my blog yet, especially because it's the best way to blather to the universe about all the books I'm excited for. My friends and family love me, but there's only so much they can take of that, lol. January and February have a LOT of great-sounding titles, so here's hoping most of these anticipated books will be hits!
Waiting For


This has promise to be one of the best anthologies this year.
2. Our Year of Maybe by Rachel Lynn Solomon (1/15/19)
I really like friendship stories.
It's the sequel to one of my favorite titles of 2018, so obviously I needed this one, like, yesterday.
Most of 2019's historical fiction titles are the standard WWI/WWII fare, but I still want to read them all.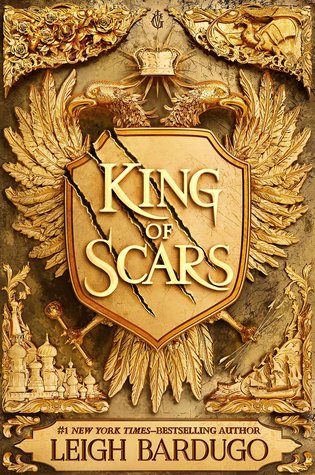 Nikolai was always my favorite part of the Shadow and Bone trilogy.
6. Spin by Lamar Giles (1/29/19)
I've enjoyed Lamar's past books, and I got to meet him at a book fest last fall. He was super cool and engaging, and I'm definitely interested in his latest title.
Already Read - You Should, Too!
Asdfghjkl.
Emma Mills is an auto-buy author for me at this point. She writes such effortless contemporary stories.
2. The Girl King by Mimi Yu (1/8/19)
A refreshing addition to YA fantasy.