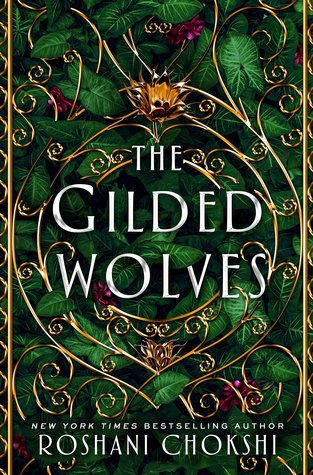 The Gilded Wolves by Roshani Chokshi
Grade: B
An e-galley was provided by Wednesday Books via NetGalley in exchange for an honest review.
Summary:
Set in a darkly glamorous world, The Gilded Wolves is full of mystery, decadence, and dangerous but thrilling adventure.
Paris, 1889: The world is on the cusp of industry and power, and the Exposition Universelle has breathed new life into the streets and dredged up ancient secrets. In this city, no one keeps tabs on secrets better than treasure-hunter and wealthy hotelier, Séverin Montagnet-Alarie. But when the all-powerful society, the Order of Babel, seeks him out for help, Séverin is offered a treasure that he never imagined: his true inheritance.
To find the ancient artifact the Order seeks, Séverin will need help from a band of experts: An engineer with a debt to pay. A historian who can't yet go home. A dancer with a sinister past. And a brother in all but blood, who might care too much.
Together, they'll have to use their wits and knowledge to hunt the artifact through the dark and glittering heart of Paris. What they find might change the world, but only if they can stay alive.
The Good, the Bad, and the Ugly: I was hoping this would be the historical fiction Heist Society of my dreams. Instead, it doesn't live up to that gorgeous cover.
I never felt connected with any of the characters. The cast is about the same size as Six of Crows's, but here it feels like too many. Because the narration hops from one character to the next, I never felt like I got to know any of them truly. I was told what they were like and what they thought, but I couldn't bring myself to care.
The setting is rich and inventive. I think some things were a bit too mysterious and unclear though, because I found myself rereading, trying to understand what some item or concept or back story was.
Content warnings: violence, blood, racism.
The Verdict: I have a feeling I'm gonna be a bit of a black sheep for this title. I didn't hate it, but I didn't really love it either.
Will I be adding this book to my library?: I'm not sure. :/