This post is always a little hard to do because, often, the most recent additions to my TBR list are books that won't pub for a few years. So I'm going to try to list only titles in the already-published section of my TBR list.
1. Finding Esme by Suzanne Crowley
This was on a publishing friend's list of favorites of 2018.
2. Eva Luna by Isabel Allende
Rory Gilmore Challenge pick.
3. 13 Little Blue Envelopes by Maureen Johnson
As voiced a few weeks ago in a Random Friday post, I haven't read most of Maureen's work, but I loved Truly Devious, so this is a must.
4 and 5. Words in a French Life by Kristin Espinasse and I'll Never Be French (No Matter What I Do) by Mark Greenside
For my inner Francophile who enjoys a good memoir.
6. The Distant Hours by Kate Morton
I read one of her other historical fiction titles last year, and I want more.
7. The Subway Girls by Susie Orman Schnall
More historical fic.
9. The Truth About Leaving by Natalie Blitt
I'm not even sure how this one popped onto my radar, but it's from a smaller press, and it sounds like it could be good in a quiet way.
9. Far from the Madding Crowd by Thomas Hardy
Part of my effort to read a few more classics in 2019.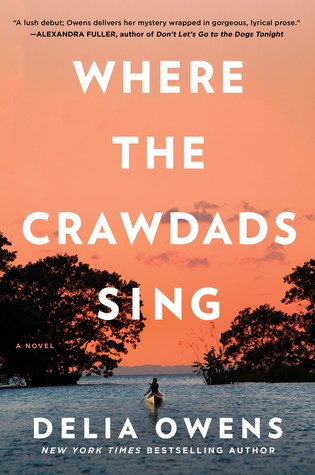 10. Where the Crawdads Sing by Delia Owens
Like I said, trying to catch up on a lot of adult historical fiction.
What books have you recently added to your TBR list?