New year, new set of books I'm highly anticipating. And as always, here's hoping this titles don't get pushed back to a later release date (and that their Goodreads release dates are accurate).
More historical fiction short stories about heroines who rock!
Anything with star-crossed lovers and about comics has to be good.
I love the music angle in this one, and I also love Jenn's words.
I always love books where grandparents are important. Also "Tolkien-styled high-fantasy trilogy"??
The premise reminds me just the teensiest bit of Rules for 50/50 Chances, which is great because I enjoyed that book. Also I'm always up for more Jewish YA protagonists.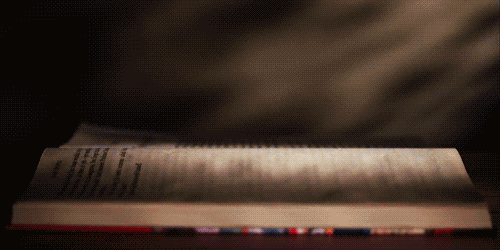 Three things: 19th-century Italy, steampunk, and a magical book. That's all I need to know.
I'm always down for contemporary fiction dealing with culturally relevant topics.
If this is good as - or better than - My Lady Jane, then I am 100% here for that.
9. American Panda by Gloria Chao
Diverse contemporary stories are some of my favorites for some reason, probably because contemporary is my second-favorite genre.
10. Never-Contented Things by Sarah Porter
Alternate realities are my jam.
11. Dear Miss Sweetie by Stacey Lee
Stacey is quickly becoming my favorite historical fiction author, and I doubt her latest will let me down.
12. His Fair Assassin #4 by Robin LaFevers
I never dreamed we'd be fortunate enough to get to revisit Ismae, Sybella, and Annith's world.
13. The Gilded Wolves by Roshani Chokshi
(For some reason the title makes me think of a wolf Patronus.)
Of course I'd add whatever Roshani wrote next to my TBR list, but the Paris setting really pulled me in.
14. Dark of the West by Joanna Hathaway
Fantasy mixed with shades of 19th century Europe? Color me intrigued!
15. The Poet X by Elizabeth Acevado
Poet girls are great.
16. Saving Major Tom by Meg Leder
I really appreciate when protagonists have anxiety, and I hope this is a good representation. (Plus contemporary fic, which I've already mentioned I love.)
17. Save the Date by Morgan Matson
Let's be real, I was super disappointed that this one's release date was pushed back almost a year, but at least it means I could include it on this list. (I also hope 288 pages is only a placeholder length because I like my Morgan Matson books long.)
18. The Ambrose Deception by Emily Ecton
The only middle grade title on this list, but it sounds like the MG books I liked ten years ago.
I know 2017 has just started, but I hope you'll join me in looking forward to these books that'll (hopefully) release next year.