Want to participate in Random Fridays? Just do the following:
Include the above image in your post and link back to my post.

Blog about this week's topic.

Add the link to your Random Friday at the bottom of this post.
So there are books my friends have talked me into reading (Kelly got me to read The Hunger Games and Divergent, Kate introduced me to Ally Carter's books and Percy Jackson). But I've also gotten several of my friends to read some of my favorites. This post is all about my successful book-pushing.
Kelly is kind of responsible for my introduction to YA. So I've recommended only the best titles to her. These are some of the titles she's read just this summer, thanks to my recommendation.
As for Kate, a lot of my recommendations have come in the form of author events. I brought her with to a lot and since she didn't know about (most) of the authors beforehand, she asked which ones I recommended.
We met Elizabeth Eulberg last February, A.G. Howard last summer, and Tiffany Schmidt in June.
I've recommended a lot of books to Hannah, and shared a lot of my ARCs with her, too. But the main book I recall sharing (and hoping she'd love) is...
Julia, one of my friends at college, asked for some recommendations last fall. I gladly shared The Winner's Curse...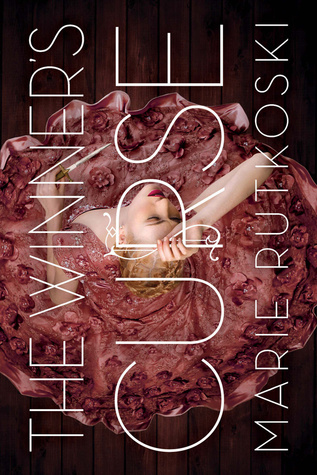 And now she's dying to read The Winner's Crime!
And my roommate from last year, Elise, was very bookish so I eagerly recommended books to her. Some of my successful recs (a.k.a. the ones she actually read) were...
So what books have you convinced your friends to read? Share in the comments, or write your own Random Friday post!