So I'm not sure if these collaborations would be perfect, but I think it would be really fun to see these authors write books together.
1. Ally Carter
2. Jennifer Lynn Barnes
Of course these ladies would be first on my list. They're pretty much BFFs, and they could write a really fun spy/heist/political thriller YA series.
3. Marie Rutkoski
4. Shannon Hale
And here we have the women who have written some of my favorite fantasy series. I bet they could create something epic.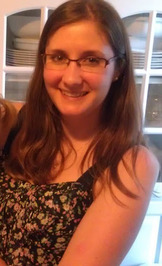 5. Rachael Allen
6. Una LaMarche
Both these women have written such honest, poignant books that I'm pretty sure they could create a beautiful novel together.
7. Jennifer E. Smith
8. Kasie West
Whenever someone thinks of YA contemporary romance, their minds usually go to Sarah Dessen. Mine, on the other hand, goes to Jennifer and Kasie. They're the queens of contemporary romance, in my opinion, so I'd love to see them team up.
9. Rae Carson
10. Renee Ahdieh
Something about this pairing just feels right to me. Imagine the soul-crushing book these ladies could write if they collaborated.
Bonus pick:
11. Mackenzi Lee
12. Anna-Marie McLemore
I know these two are crit partners, so I think it would be very fun if they teamed up.